Spend Time Living in Jersey City
Jersey City offers a wide range of historical and important sites no one should miss. You can find some of the oldest houses in the state here, which belonged to the early Dutch settlers of the area. The most popular ones are Newkirk House (which is the oldest) and Van Wagenen, believed to be the site of an important meeting between George Washington and the Marquis de Lafayette.
Open spaces are also an important part of Jersey City's identity, with the most notable one being Liberty State Park, where you'll find museums, trails, and beautiful views of the Upper Bay and the New York skyline. From here, you can take ferries to the world-famous Statue of Liberty and Ellis Island, the historic island where millions of immigrants arrived in the United States and where they were processed.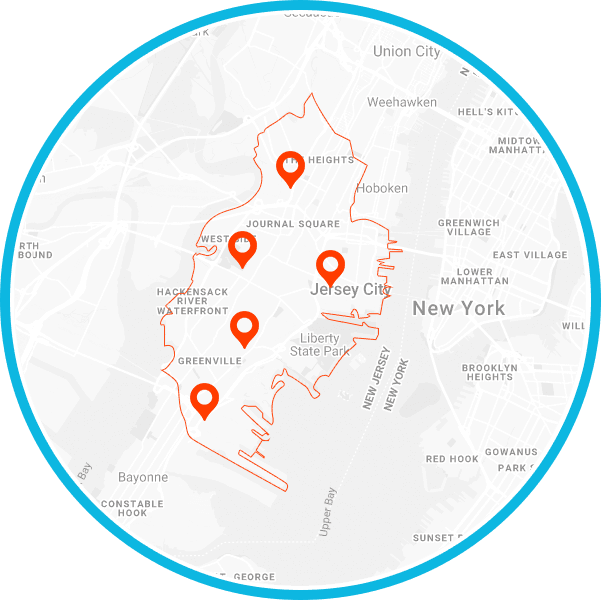 Our Professional Maid Services
Maid in Hoboken is the premier maid service in Hudson County because all our cleaning solutions are customized to fit your needs instead of being one-size-fits-all. Whether you need to clean your home or apartment - in both post-construction and move in/out variants - office, carpet, or Airbnb. We have a checklist for each room of your house and a wide variety of extra options so you know we'll always go above and beyond for your satisfaction. Are you ready for the most professional cleaning services in all of Jersey City NJ?

home & apartment cleaning
All of this for one affordable fixed price for each cleaning. With 100% satisfaction guaranteed. Your mother and your accountant will be impressed.

When you're busy running a business, the time you spend cleaning your office takes time away from growing your company. That's why large and small businesses in Jersey City trust Maid in Hoboken to keep their offices clean, their employees happy and their customers impressed. We understand that you don't get a second chance to make a first impression with clients. A dirty bathroom, unswept floors, even smudged glass on the front door can mean the difference between keeping a customer and losing one. Think of Maid in Hoboken as your silent (cleaning) partner. We'll come before or after hours, when it's least interruptive, and provide professional, affordable janitorial services and office cleaning. Our thoroughly screened and trustworthy cleaning staff can perform a range of services, tailored to your needs. And Maid in Hoboken uses only eco-friendly, certified-green cleaning products to ensure a healthy, environment for your staff and clients.

Don't let your budget get out of control by hiring a cleaning company without experience in the post-construction cleaning. Construction Cleaning can be a challenge without having the proper knowledge, training & tools to get the job done right, at Maid in Hoboken we have that knowledge to keep your project on track.

Maid in Hoboken offers complete carpet cleaning services. Our highly trained technicians are responsive, professional and never subcontracted. Our state-of-the-art carpet cleaning equipment provides consistent, quality carpet care that guarantees your satisfaction.

move in / move out cleaning
Most leases and real estate contracts merely require the occupants to leave the premises in "broom clean" condition. Who wants to move?

If you Airbnb your home, Maid in Hoboken has tailored a cleaning service just for you! Let us be your eyes and ears when you can't be there.
Discover Jersey City, New Jersey
Jersey City, New Jersey, stands proudly on the banks of the Hudson River, overlooking Manhattan and is also a symbol of just how much both the state and the city have prospered over the last two decades. Jersey City is one of the most diverse cities in the world, with no racial and ethnic group representing more than 30% of the demographic makeup. It is almost evenly distributed between Asian, black, Hispanic, and White Americans. You'll find India Square in Jersey City, which is home to the highest concentration of Asian Indians in the Western Hemisphere.
It is the second-most populous city in New Jersey, after Newark, and it serves as an entrance to the city for those coming in from New York City. Over the years, the city has grown up, with its many tall buildings creating a skyline to rival downtown Manhattan, and with them, has come economic growth that gives residents new reasons to love their city. Most of Jersey City residents either work in the financial sector that has been dubbed Wall Street West, or in the service sector like restaurants, shopping, and other.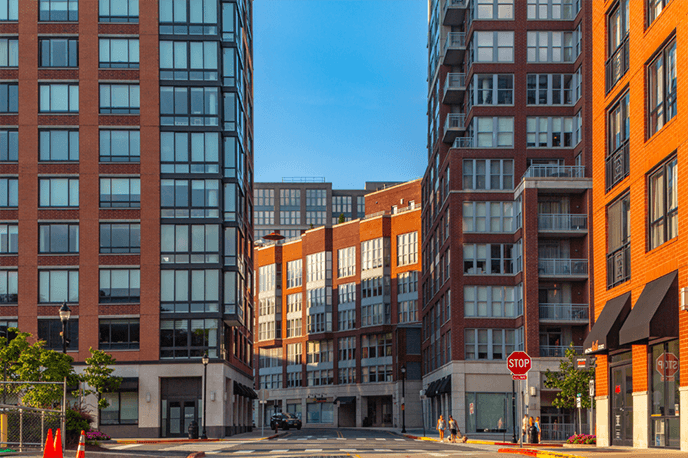 Jersey City House Cleaning Done Right. Every Time.
When you get Maid in Hoboken to take care of your cleaning duties, you're not only getting the best cleaning service in the whole Jersey City, but you're also saying goodbye to booking and payment hassles thanks to our efficient, secure, and fast online system that lets you take care of everything in just a minute. After that, it's all about what you want to do in your free time! We will work our magic in each room, and the difference will be night and day.
Our friendly and reliable house cleaning company cleans all of Hoboken and its suburbs. If you aren't sure if we'll clean your area please give us a call 201-659-9500.
Why Clean with Maid In Hoboken
When you hire Maid In Hoboken, you stop worrying about everything else. Our cleaners are all put through rigorous background checks before being hired and must pass our quality-focused training process to ensure that only the best work for you. We supply all the materials and products we'll need, and only use pet and eco-friendly products that are 100% safe for your health. On top of that, we are fully bonded and insured, so your house is protected by the best that the industry has to offer. That's what makes us the top-rated maid service in all of the New Jersey Area!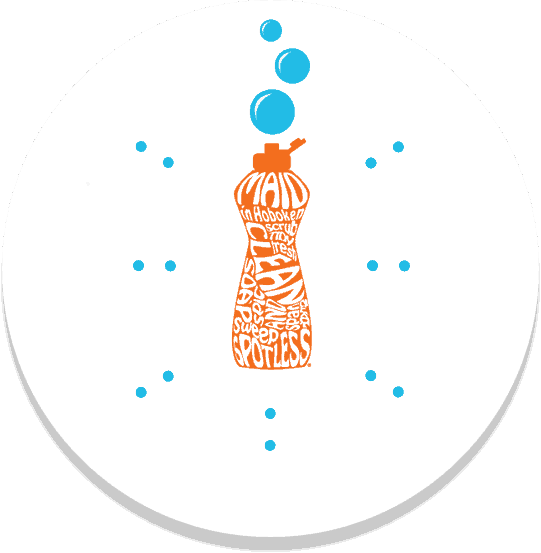 HOME CLEANING SERVICE SATISFACTION GUARANTEED
That's why our clients refer us to their
family and friends.

MAIDS BACKGROUND CHECKS
Our employees are carefully screened
by Accredited Polygraph Services.

RELIABLE SERVICES FOR A REASON

RIGOROUS TRAINING FOR CLEANERS
Each employee must pass our quality-focused training process.

WE SUPPLY EVERYTHING
We provide all the necessary cleaning
equipment and supplies.

FAMILY FRIENDLY AND
PET SAFE PRODUCTS
Your home is important to us, we use eco
friendly cleaning products.

FULLY BONDED AND INSURED MAIDS COMPANY
Our clients are fully protected by the best
insurance in the industry.
Our Beautiful Cleaning Projects
Even if we put in twice the effort we already do, we would be nothing without our clients, and that's why we love giving back to our wonderful community by offering free cleanings to brave people who are fighting cancer through cleaningforareason.org.
Another way to thank our wonderful customers is through the C.H.I.P.S. (Communication, Honesty, Integrity, Professionalism, and Superior Service) program, which not only represents our motto but a way for us to than our long-time recurring clients. Finding one in your house after our service means that one of our maids treated you to a free oven or refrigerator cleaning as a way to say "Thank you!" from all the Maid in Hoboken family!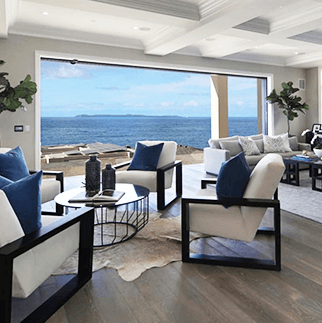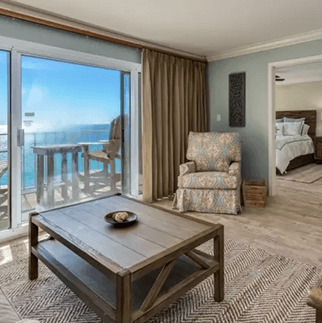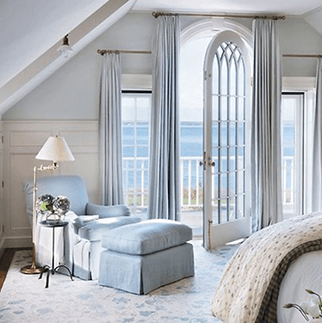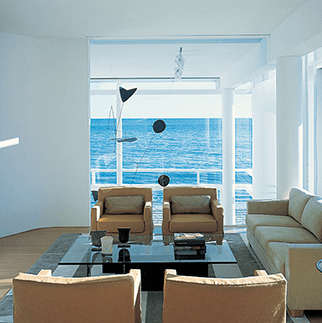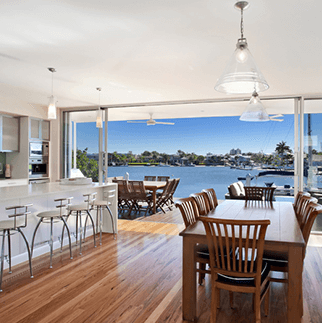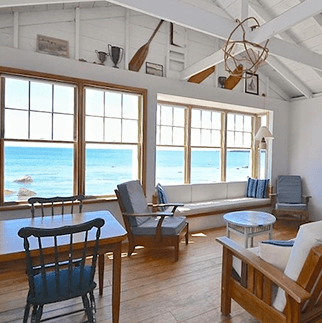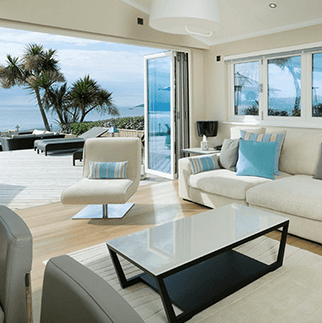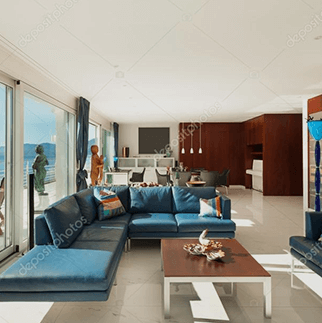 Testimonials About Our Quality Services
We only trust our clients' words! Our customers have made us the most reviewed maid service in Hoboken and the whole New Jersey area, and we take each review seriously so that we can learn from every job we do, no matter how small. If you want to share your thoughts about our work with us, please do so! That's how we grow and learn to be better for you.
Recent Cleaning News & Tips
We have learned a million different things by servicing the awesome community of Hudson County through the years, and we are now putting it back out there thanks to our blog, where we like to post-cleaning and housekeeping tips, insider secrets from the cleaning industry, and even some of our thoughts and recommendations to travel around New Jersey. We regularly update, so be sure to check it out!